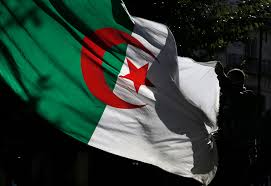 Algeria will increase its non-energy products export to $5 billion next year from current $2 billion, The Algerian President said Tuesday as the North African looks to reduce dependence on energy earnings.
The President was speaking at the national conference on the socio-economic recovery plan of the OPEC member country.
Algeria is grappling with sluggish economy caused by a slump in energy export revenues which account for state funding, 94 per cent of the country's total exports earnings.
Energy export revenues are expected to fall down to $24 billion this year from $33 billion in 2019 while foreign exchange reserves have fallen to $57 billion from $62 billion in January.
The President rejected allegations that the Algerian state is bankrupt due to lack of enough liquidity to cover the country's needs and expects the private sector to invest in the economy in a move to avoid turning to the World Bank, the International Monetary Fund (FMI) or rich Arab Gulf countries.
"The financial state of the country is difficult, but it is not dreadful, we can hang in while waiting for your investments and the recovery of the national economy," he told the private sector businessmen attending the gathering.
The President, to lure investments from the private sector, announced plans to allow the establishment of private banks, air and sea transport companies for goods and passengers.
"I see no objection to private investors creating air and sea freight and passenger transport (companies), as well as banks," he said.