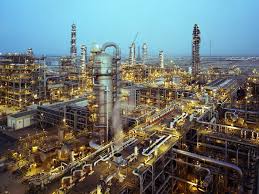 Reliance Industries Limited Monday said Saudi Arabia's global oil giant Aramco is in line to acquire 20 per cent of oil to chemicals business.
The investment, according to Reliance Industries Limited chairman, Mukesh Ambani, is the biggest by a foreign entity into the company and even in India's history
The operation value is estimated at $75 million and will include Reliance Industries Limited's debts. The company's debt as of December, according to Bloomberg, stood at $32 billion.
As part of the deal, Aramco will also supply the refinery with 500,000 barrels of oil a day on a long-term basis.
Talks between the Saudi giant and the Indian conglomerate started way back in December when the Indian Asian richest man met with Saudi Energy minister Khalid Al-Falih to discuss for joint investments in petrochemical, refining and communications projects, Bloomberg reports making reference to Tweets by the Saudi official at the time.
The foray into Reliance Industries Limited is in line with Aramco's push to increase gasoline and other fuels production and pump investment into India.