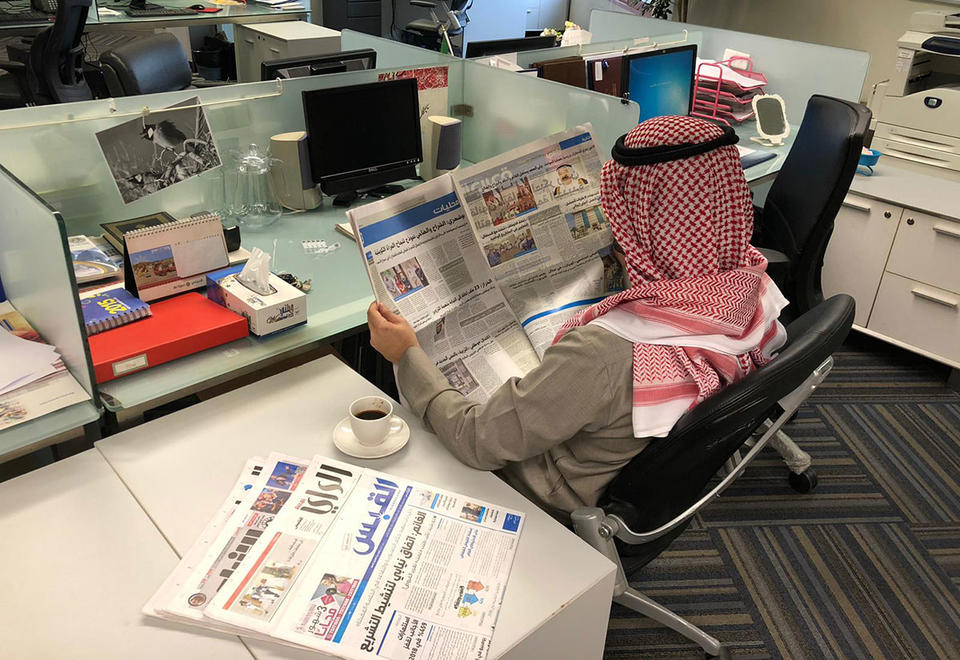 Four Kuwaiti newspapers have gone off of shelves as they grapple with competition from online media and economic hardship, reports say.
The newspapers are Al-Qabas, Al-Rai, Al-Anbaa and Al-Jarida.
"This is a 100 percent economic decision aimed at cutting cost," Al Qabas chief editor Waleed Al-Nisf was quoted as saying by the Kuwaiti state-run news agency, KUNA.
"There are difficulties in competing against electronic means."
Al Qabas will cut publication and circulation one day a week due to diminished "advertisement and the economic situation", al-Nisf added.
Workers at the news house, al-Nisf will further grow more productive with the additional.
Al Qabas will following the suspension will ramp up its electronic copy.
Yusuf Al-Marzouq on the other hand will cut publication and will focus on its priorities, editor of Al-Anbaa said.
"The aim is to cut expenses because the whole world is experiencing an economic crisis at all fronts," he said noting that the newspapers "newspapers have been suffering from losses for years."
Nasser Al-Otaibi, the managing editor of Al-Jarida, said that his newspaper plans to ramp up the amount of analyses, features and interviews in the newspaper to help counter the competition of digital outlets, reports say.
Al-Jarida will also inject more investment into its digital platforms and social media, Al-Otaibi added.