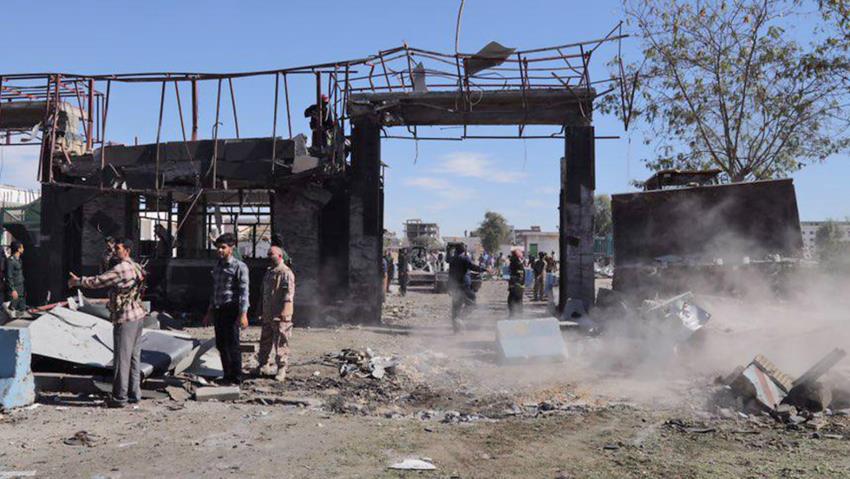 Iranian authorities have arrested 10 people allegedly in connection with Thursday suicide bomb attack on police headquarters in the port city of Chabahar in the southeastern province of Sistan-Baluchistan.
In addition to four people arrested on the week-end, the number of suspects arrested in connection with the attack which killed two police officer and wounded over 40 other people, has hit ten, reports say.
A car-laden with explosives was driven into the police headquarters in Chabahar, not far from the Pakistani border.
Iranian authorities and US-based SITE Intelligence Group indicated that Sunni Baluch militant group Ansar al-Furqan had claimed responsibility for the attack. The group according to SITE released a photo of the alleged suicide bomber on Saturday, identified as Abdullah Aziz.
Sistan-Baluchistan province is region of Sunni Iranian minority who have waged insurgency against Teheran.
Following the attack, Teheran blamed its arch regional and global enemy namely Saudi Arabia and the United States for bringing support to the insurgent group.