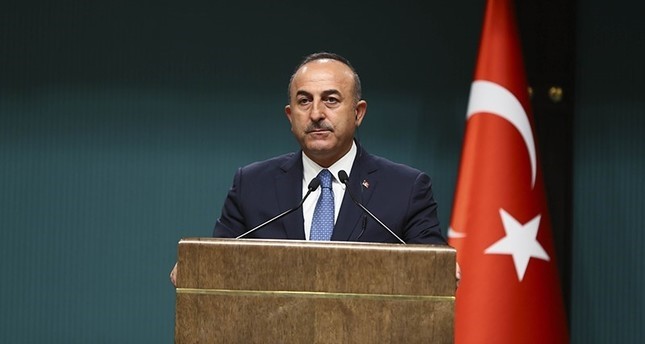 Turkey Wednesday called for international inquiry into the death of the Saudi critic and journalist Jamal Khashoggi killed on October 2 in the Saudi consulate in Istanbul.
Turkey's top diplomat MevlütÇavuşoğlu on Wednesday before the parliament said an international probe into Khashoggi's murder was necessary as part of Turkey's efforts to shed light on true surrounding the death of The Washington Post's contributor.
"At the current stage we believe an international investigation is a must," he said, according to Anadolu agency.
"We will do whatever needed to shed light on all its aspects of this murder," Cavusoglu said.
Khashoggi, 59, had gone missing on October 2 after entering the consulate for some papers that would allow him to re-marry.
Turkish investigators searched and the mission and the residence of the Saudi consulate and analyzed CCTV footages of the two places. They reached the conclusion that the journalist who has been living in self-exile in the U.S since September last year was strangled and dismembered by a 15-men squad flown from Riyadh to the Turkish city. The men entered the diplomatic compound same day as the journalist.
Turkey also said it played obtained audio tapes of the killing to Saudi Arabia, France, UK, U.S, Germany and Canada and is ready to play it anyone who wants to listen to them.
Saudi Arabia following weeks of denying, admitted that Khashoggi has grown to become a critic of the kingdom's Crown Prince Mohamed bin Salman, was murdered in a premeditated plot.
Turkish authorities have become frustrated over lack of cooperation with their Saudi counterparts. Ankara demanded that members of the hit squad who have been allegedly arrested upon their return in Riyadh be sent to Turkey to stand trial.