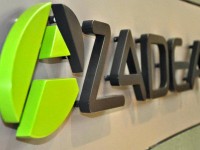 Dubai Holding is on the verge of acquiring minority equities in Azadea Group based in Beirut, Lebanon and which operates Zara clothing and Virgin Megastore chains in the Middle East, Bloomberg reports citing sources who were not allowed to speak on the matter.
According to the sources, the initial transaction took place last week and cost the Emirati entity more than $1 billion.
Based in Beirut, Azadeo Group is operator of over 500 shops for 50 international franchises for clothing, accessories, food, multimedia, home furnishings and sporting goods brands including Zara and Virgin.
Dubai Holding is owned by the ruler of the emirate and is one of the three main state holding companies. It is owner of Dubai Properties Group and hotel operator Jumeirah Group.
The acquisition marks a significant shift in strategy for Dubai Holding, which has been mostly focused on selling assets and restructuring debt since Dubai's property-led crisis, Bloomberg notes.