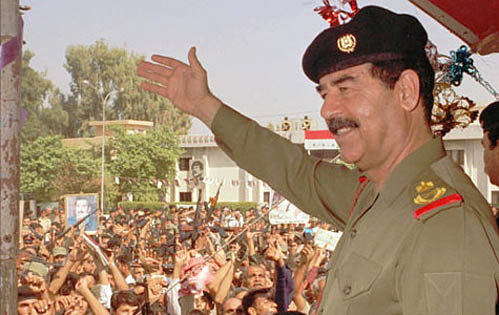 As a direct result of the violent controversy born of a football match in Baghdad, in all the cities of Iraq, the names of streets related to the Algerian culture or which pay homage to Algerian towns and localities are currently being renamed in honor of the Iraqi armed forces.
According to the Algerian press, several streets bearing Algerian names have been renamed over the past two days in Iraq.
The decision to rename the streets was made under a new law passed by the Iraqi Parliament in the wake of the match incident, as another move in Iraqis' protest against what they considered to be a provocation of the supporters of USM Algiers in Baghdad.
The Iraqi Foreign Minister also summoned the Algerian ambassador to Baghdad to protest the incident and ask for formal apologies on the part of Algeria for the Algerian supporters' behavior.
Last Saturday, during the match between USM Algiers and the Iraqi al-Quwa al-Jawiya at the Iraqi Army Club, Algerian fans chanted the name of the former Iraqi president, Saddam Hussein.
Algerian officials described the incident as an "isolated act" but Algerian football fans on social media seem unrepentant over the pro-Saddam chants.
From now on, in Baghdad, to go to the street Wahran, the name in Arabic of the Algerian city of Oran, it is necessary to ask Al Suqur. A sudden change in two days, and that is far from trivial: Al Suqur (the Falcons) is indeed the name of the Iraqi Air Force, whose club was facing USM Algiers in the match counting for the Arab Cup of Champion Clubs tournaments.
Similarly, in the district Al Hourria, Al-Djazair Street will, in the coming days, be renamed after a member of the Iraqi armed forces or security services.