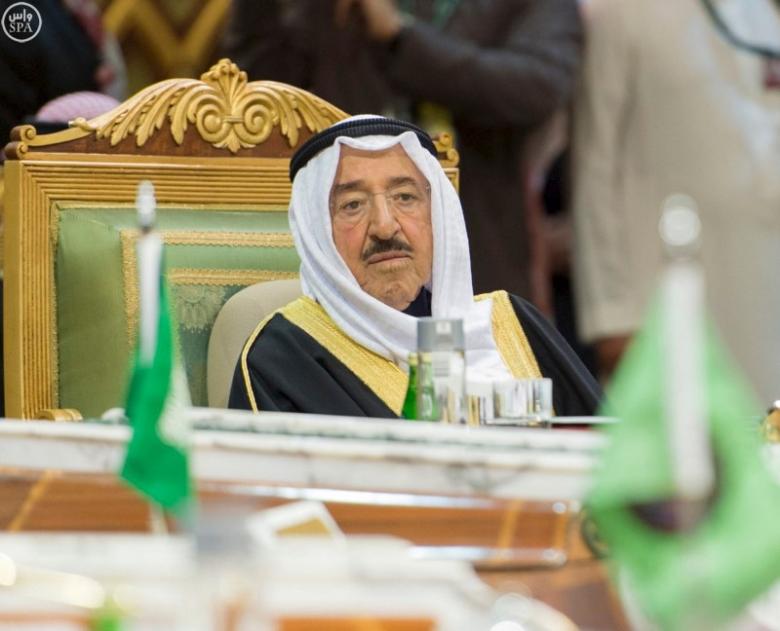 The Emir of Kuwait is flying Monday to Washington where he will hold talks with President Donald Trump on several issues including trade and security cooperation.
Sheikh Sabah al-Ahmad al-Jaber al-Sabah is flying this Monday to the U.S. for a meeting with President Donald Trump, reported the Kuwait state-run news agency KUNA.
The two leaders will discuss trade, investment and security cooperation when they meet on Sept.5, the White House said in a statement Sunday.
The trip is taking place one year after the Kuwaiti ruler's last Washington trip, at the heart of the ongoing diplomatic crisis between Saudi Arabia, the United Arab Emirates (UAE), Bahrain and Egypt on one side and Qatar on the other side.
The Saudi-led quartet has cut off ties with Qatar over its alleged support for terrorism- charges vehemently rejected by Doha.
Kuwait, which remains consistent with its regional neutrality, has led mediation to defuse the diplomatic crisis.
The Trump Administration is pushing its allies in the Gulf region for the formation of a joint force known as the Middle East Strategic Alliance designed in part to counter Iran's influence in the region and to shoulder more responsibility for the security of the region.