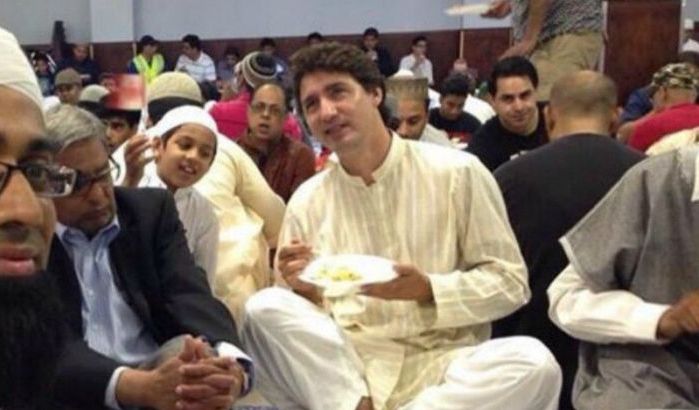 The government of Prime Minister Justin Trudeau will turn to the United Arab Emirates (UAE) and Britain to help cool the escalating diplomatic showdown that has erupted between the North American country and the Saudi Arabia, according to Canadian sources as reported by Reuters.
Diplomatic tension between Canada and Saudi Arabia have spiraled since Sunday with the Saudi government decided to uproot over 7,000 Saudis including 2,000 students studying across Canada. On Monday, Saudia Airline, the national Saudi carrier announced suspension of all flights to and from Toronto city. The kingdom earlier froze all trade and investment projects with Canada.
Tensions flared up Sunday after Riyadh banned the Canadian envoy to the kingdom to return and recalled its own ambassador after the North American country urged authorities to free all civil right activists. Riyadh blasted the call and deemed it a "blatant interference" in its domestic affairs.
Tuesday, a Canadian source who asked not to be name because of the sensitivity of the issue, told Reuters news agency that Canada will ask the UAE to step in helping to deescalate tension.
"The key is to work with allies and friends in the region to cool things down, which can happen quickly," the source said.
The UAE is a key ally of the Saudi kingdom. The Emirati authorities have taken the Saudi said since the beginning the crisis.
Another source also told the agency that Britain has been ticked out as broker by the Canadian government. London on Tuesday called on the disputing sides to show restraint.
Canada is turning to the UAE and Britain after the U.S.; Ottawa's neighbor and historical ally refused to help mend the diplomatic downtime. The Trump administration has established strong ties with Riyadh and has in private given endorsement to Saudi actions around the world.
"Both sides need to diplomatically resolve this together. We can't do it for them; they need to resolve it together," U.S. State Department spokeswoman Heather Nauert told a briefing.
President Trump is uneasy with Trudeau. Both leaders publically clashed after the G7 summit in June, in Canada.