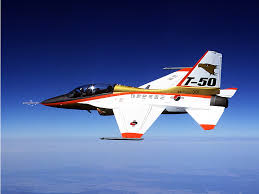 The Iraqi ministry of defense has announced this week acquisition of two South Korea-manufactured warplanes as part of a 2013 deal for the delivery to 24 war jets to the Iraqi government.
The two jets arrived in the Martyr Mohammed Alaa airbase in Baghdad International Airport, the ministry noted on its website.
The T-50 type jets follow two fighters delivered in March last year.
In line with the 2013 military agreement, several pilots have been trained in South Korea.
The Iraqi army is trying to take full control of national territory after declaring in December victory over the Islamic State group (IS) following three years of fierce fighting.