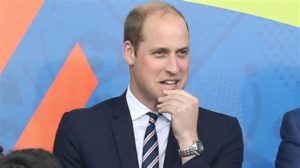 The second in line of the British throne will make next summer a first official visit by member of the royal family to Palestine referred to by his own office as 'occupied territories'.
"The Duke of Cambridge will visit Israel, Jordan and the Occupied Palestinian Territories in the summer," Kensington Palace of Prince William said.
No details of the trip have been revealed but his office said on Twitter that the young royal is making the trip at the request of Her Majesty's Government.
Both Israel and Palestine have welcomed the visit. Israeli Prime Minister Benjamin Netanyahu said that the Prince will receive a warm welcome.
Palestinian leader Mahmoud Abbas also hailed the coming visit noting he hoped it would contribute to strengthening ties of friendship between the two peoples.
Princess Alice of Battenberg, great-mother of the Prince is buried at the convent of St Mary Magdalene on Jerusalem's Mount of Olives.
Last visits by members of the royal family date back to several decades. Prince Charles, father of William is the last to visit the region. The heir to the throne attended the burial of former Israeli President Shimon Peres in 2016. Queen Elizabeth's cousins the Duke of Kent and the Duke of Gloucester visited Israel in 1998 and 2007.
Reference of Palestinian territories as occupied territories by the royal court sparked controversy as many supporters of Israel took to Twitter to criticize the announcement.