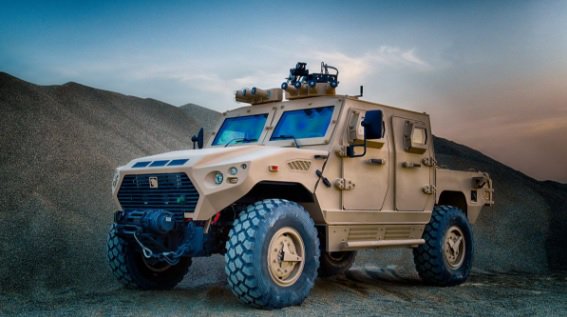 Abu Dhabi-based Nimr Automotive LLC., a subsidiary of country's Defence Industries Company announced Monday it sealed its first international contract of 4×4 all-terrain APC with Turkmenistan.
The delivery according to online media Arabian Business was made last month after Turkmenistan authorities displayed the vehicle during the national Independence Day Parade.
The deal was signed between the Emirati defense ministry and the Armed forces of Turkmenistan.
The agreement also covers a first delivery of NIMR AJBAN 440A vehicles via a government-to-government accord. The agreement was conditioned by a successful trial of the military equipment.
Nimr boasts to be the leading military armored vehicles manufacturer in the Middle East and North Africa.
The vehicles are based on a modular 4×4 and 6×6 chassis and driveline.