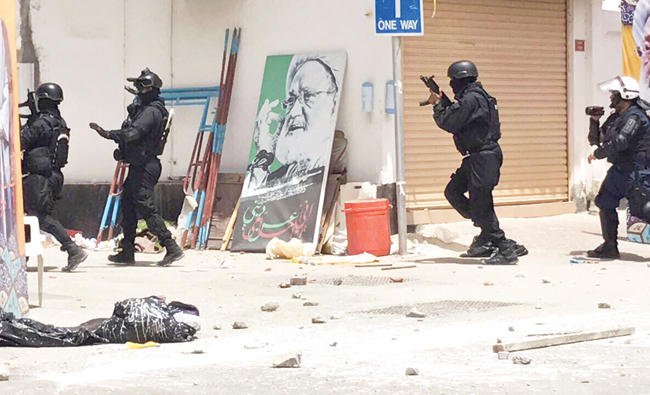 Five security forces were wounded Monday in a bomb blast when protecting a ceremony in the west of capital Manama, the interior ministry says.
The wounded security forces were securing Ashoora procession on Budaiya Highway in the village of Daih, the ministery tweeted.
Ashoora procession is a festival marking the death of Prophet Mohammed's grandson at the Battle of Karbala around 1,400 years ago. It is performed by Shia Muslims.
The ministry added that necessary steps are being taken.
The tiny kingdom of the Gulf has been rocked since 2011 by protests staged by Shia who represent the majority of the population. The Shia complain about marginalisation.
In June one policeman was killed in a blast in the Diraz home village of the Shia Muslim spiritual leader, Ayatollah Isa Qassim. Two other policemen were injured in the attack.
Police in May killed five people after opening fire on protestors who staged a month-long sit-in in front of Qassim's house.
The top Shia cleric was sentenced to one year in prison for corruption.
Manama has accused Teheran of proving support to protestors.