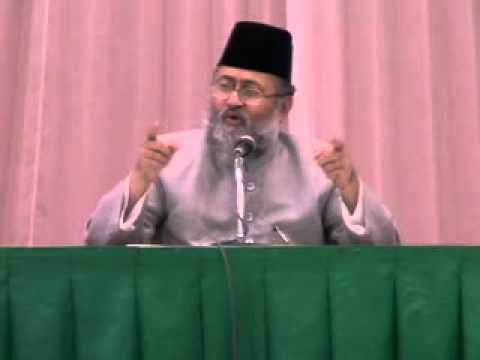 Oman authorities have asked an Indian Muslim scholar to leave the kingdom after criticizing Saudi Arabia for isolating a Muslim country in reference to Qatar and siding with Jewish and Christians, reports say.
The foreign ministry said Salman al-Husaini had been asked to leave the country adding that the scholar's remarks at the lecture, at Muscat's College of Shariah Sciences on Tuesday were ''inconsistent with the Sultanate policy and stance on the Gulf crisis which has opposed Qatar and Saudi Arabia supported by United Arab Emirates (UAE), Bahrain and Egypt.
The ministry reacted after a video of the lecture was widely shared on social media.
Al-Husaini, a scholar in Islamic studies laid into Saudi Arabia for its rapprochement with Israel and America, describing the US President Donald Trump as a 'devil' pointing out that the US leader masterminded the crisis.
Saudi Arabia, the UAE, Bahrain and Egypt on June 5 severed ties with Qatar that they accuse of supporting terrorism. The four cut off air, sea and ground links with the tiny Emirate.
Oman has adopted a neutral position in the crisis and has banned comments within the country which may frustrate one side of the crisis.
The Oman ruler Sultan Qaboos bin Said and his Kuwaiti counterpart Cheikh Sabah al-Ahmed al-Jabir al-Sabah have been mediating the rift.
The Sultanate helped remedy the 2014 diplomatic row between Qatar on one side and Saudi Arabia, the UAE.
Riyadh and Abu Dhabi pulled out their diplomats accusing Qatar of supporting the Muslim Brotherhood.