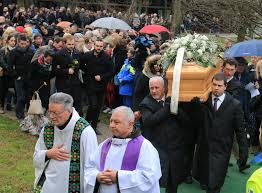 Italy's Ambassador to Egypt will be returning to Cairo more than a year after being recalled for consultations in protest to the murder of Italian citizen Guilio Regeni, 28.
Foreign Minister Angelino Alfano said sending an Ambassador to Cairo does not have an impact on Rome's commitment "to clarify the tragic disappearance", but the victim's family criticized the move as "trampling on our dignity" without finding those behind the murder.
Alfano argued that "sending an authoritative liaison (ambassador) will help, through contacts with Egyptian authorities, reinforced judicial cooperation and as a consequence the search for truth."
Magistrates in Rome and Cairo have met a half-dozen times over the past year without making any charge. A video footage of a CCTV near the metro station where Regeni lived has been recently recovered and it is expected to boost investigations.
Rome's chief prosecutor Giuseppe Pignatone said they have agreed with their Egyptian colleagues that "the investigative activity and collaboration will continue until the truth about all of the circumstances that led to the kidnapping and death of Giulio Regeni is discovered."
The new Ambassador Giampaolo Cantini will present a letter to Cairo stressing Rome's determination to discover the truth. It is unclear when he will depart for his post.
After disappearing in January, Guilo's corpse was found in a ditch on the outskirts of the Egyptian capital on February 3 with signs of torture. Italy recalled its ambassador in April 2016 as it sought to obtain evidence from Egypt to solve the murder.
An Italian autopsy showed that his body was covered with cuts and his bones were broken, indicating he had been hit with "fists, batons and hammers." Regeni disappeared on a day Cairo police were on a tense watch for protests on the fifth anniversary of the 2011 popular uprising.