Jordan, Israel at loggerheads over embassy shooting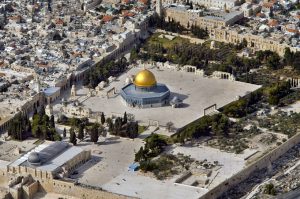 An Israeli security guard killed two Jordanians in a shooting incident in the Jordanian embassy in Amman on Sunday.
The shooting has reportedly been triggered when the security guard was attacked by a Jordanian carpenter with a screwdriver.
The incident provoked a diplomatic stand-off between Amman and Tel Aviv as the latter argues that the security guard cannot be prosecuted because he enjoys diplomatic immunity as stated in the Geneva Convention.
Jordanian security forces have surrounded the compound and are reluctant to let him leave the country. A police statement said "a large scale investigation" has been launched and the Prosecutor General has been "ordered… to look at all the details."
Israel claims that a 17-year old worker entered the embassy complex with a colleague to replace furniture before injuring the guard with a screwdriver. Jordan said the worker was there to "do carpentry."
The guard shot the attacker and an apartment owner, a medical doctor, who was at the scene accidentally.
The motivation of the teenager is unknown but his father, who is demanding justice, distanced him from terror groups.
The Israeli foreign ministry maintains that "the security officer has immunity from investigation and imprisonment."
The incident, the most serious incidents between the two countries since they signed a peace treaty in 1994, could jeopardize their relations.
The incident took place in the backdrop of high tension between Israel and Palestine after Israel installed electronic detectors at the entry of Al Aqsa mosque in Occupied Jerusalem, Jordan being the custodian of the holy shrine.
Following the incident, Former Israeli Foreign Minister Tzipi Livni has warned Israeli authorities to be cautious with their actions in the region because "we are a step away from turning our conflict with the Palestinians, and cooperation with Jordan and other Sunni nations, into a pan-Muslim event against the state of Israel."
Short URL: https://me-confidential.com/?p=16588
Posted by
Peter Mulvany
on Jul 24 2017. Filed under
Headlines
,
World News
. You can follow any responses to this entry through the
RSS 2.0
. Both comments and pings are currently closed.