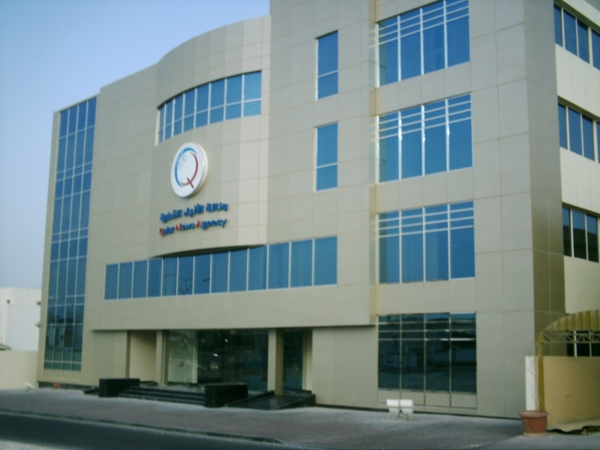 US officials have expressed Russia's potential involvement in the 'hacking' of Qatar's state national news agency QNA late last month after Doha blamed hackers for planting fake news attributed to Sheikh Tamim bin Hamad al-Thani, which sparked diplomatic dispute between Qatar and majority of Middle East Arab countries, CNN reports.
Qatar on May 23 claimed its national news agency QNA was hacked after friendly statements to Iran, Hamas and Hezbollah made by the Qatari Emir circulated on the QNA and its other platforms.
The incident quickly and simultaneously sparked anger in Saudi Arabia, the United Arab Emirates (UAE), Bahrain and Egypt which blocked all Qatari media including Doha-based al-Jazeera.
Qatar in its attempts to prove the hacking called for the FBI to investigate the incident.
US officials told CNN that intelligence gathered by US security agencies indicate that Russian hackers were behind the intrusion first reported by the Qatari government.
The US officials believe that the hackers may have received blessing from Moscow.
US officials say the Russian goal aims to cause rifts among the US and its allies.
Qatari officials confirmed to reports that the FBI is running an investigation, adding that the findings will be released soon.
A spokeswoman for the Qatari embassy in Washington said the investigation is ongoing and its results would be released publicly soon, CNN reports.
Sheikh Mohammed Bin Abdulrahman al-Thani the Qatari foreign minister confirmed US officials' announcement.
"Whatever has been thrown as an accusation is all based on misinformation and we think that the entire crisis being based on misinformation," he told the CNN.
Saudi Arabia, UAE, Egypt, Bahrain, Yemen, Maldives, and now Jordan and Mauritania have severed ties with Qatar accusing gas-rich country of sponsoring terrorism and threatening their national security.
Saudi Arabia, UAE Bahrain and Egypt have closed their air spaces, and maritime territories to Qatar. The countries moved further by shutting down Doha-based tv network al-Jazeera and revoking Qatar airways' licence.
The allegation of the hack comes as President Trump Tuesday in a series of tweet posts praised Saudi Arabia and UAE for counter-terrorism leadership in the region following his speech for unity to face terrorism he made during his two day visit to Riyadh.
"So good to see the Saudi Arabia visit with the King and 50 countries already paying off," Trump said.
"They said they would take a hard line on funding extremism, and all reference was pointing to Qatar. Perhaps this will be the beginning of the end to the horror of terrorism!"
Qatar is currently house to the US largest military base in the Gulf; used by the US-led international coalition in Syria, and Iraq. Thousands of US military forces are deployed to al Udeid Air Base.