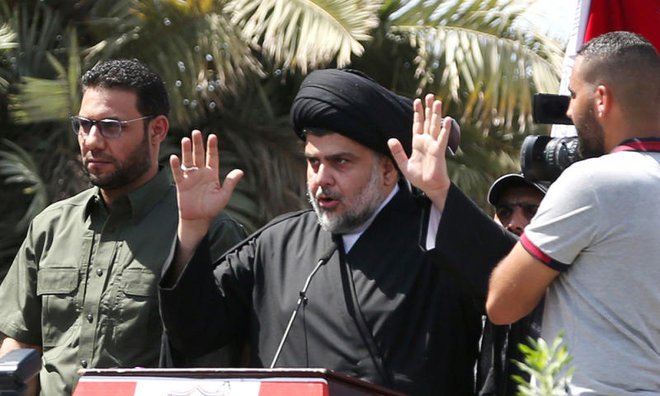 Prominent Shia cleric Muqtada al-Sadr has warned that the 560 additional troops that Washington is preparing to deploy to Iraq would be targeted by his supporters without going into details. "They are a target for us," he said.
Sadr's armed supporters, then known as the Mahdi Army, had fought against US soldiers during the US-led invasion in 2003, which led to the fall of Saddam's regime.
In 2008, the Mahdi army was disbanded and replaced by the Peace Brigades, which helped government forces to repel ISIS advances on the capital in 2014.
Sadr's statement warns that there could be a new round of hostilities.
Washington has not reacted to the statement but it is expectedly to be taken seriously, as certain sectors continue to consider the presence of foreign troops on Iraqi soil as an act of occupation. There have been no known attacks on American forces by Shia militias since the US launched its campaign against IS two years ago.
Last week, US Defense Secretary Ash Carter said the "additional US forces will bring unique capabilities to the campaign (against the Islamic State) and provide critical enabler support to Iraqi forces at a key moment in the fight." The troops are expected to be based at the Qaraya airbase in northern Iraq but could soon be finding themselves fighting against groups other than the extremist ISIS.
Elsewhere in Iraq, the parliament took a step towards amending the 2005 constitution by forming a panel. Almost 18 articles of the 142 enshrined in the constitution are expected to be reviewed. These include the status of Kirkuk, oil and gas, the president's powers, the sharing of financial resources, power sharing, citizenship and personal status.