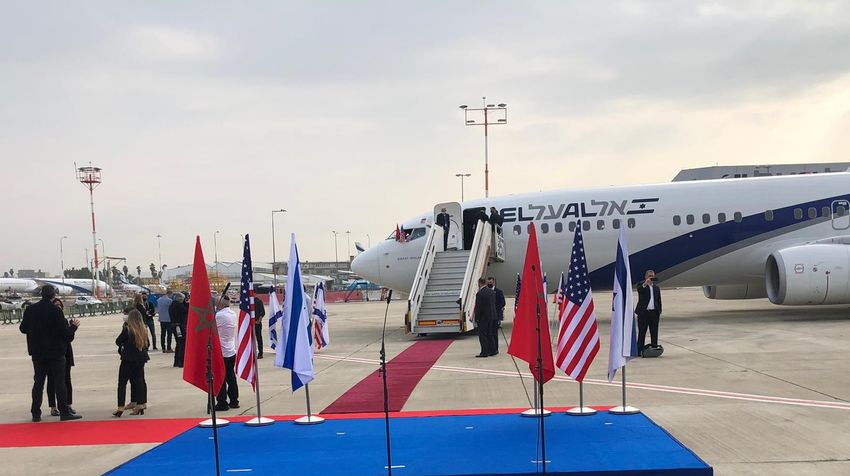 A high-level US-Israeli delegation arrived Tuesday afternoon to Rabat-Salé airport for a visit to Morocco.
The US-Israeli delegation is led by Senior Advisor to US President Donald Trump, Jared Kushner, and Israel's National Security Advisor, Meier Ben Shabbat.
The visit is a follow-up to the telephone conversation of His Majesty King Mohammed VI with President Trump on December 10, 2020, during which the Chief Executive announced the historic decision of the United States of America to recognize the full Moroccanness of the Sahara.