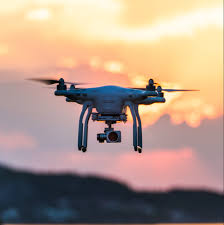 Kuwait has taken security measures around key installations after it said it spotted an unidentified drone over capital following drone attacks on regional ally, Saudi Arabia.
Prime Minister Sheikh Jaber Mubarak held Monday an emergency security meeting with senior security officials in the country over regional tensions, Gulf Times reports,
Tensions in the region further flared up after Yemen Houthi rebel backed by Iran hit Saudi Arabia's oil facilities Saturday causing 5.7 million barrels per day disruption in the production.
Oil installations in Abqaiq and Khurais came under attack on Saturday. The attacks add to several previous attacks in response to the Saudi-led ongoing military intervention in Yemen.
Deputy Prime Minister and Acting Interior Minister Anis Al Saleh launched "investigations into the drone flight monitored on the coastal side of Kuwait City and steps taken to confront it."
The Kuwaiti army indicated that it maintains "direct and constant coordination" with Saudi Arabia, Gulf Times notes.