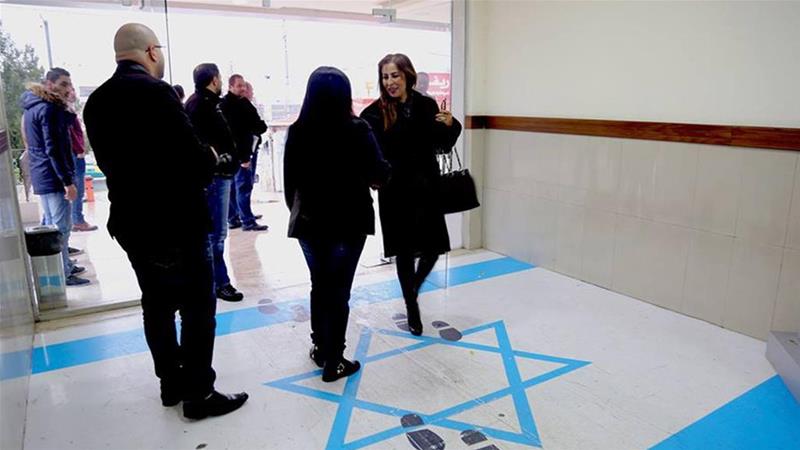 The Jordanian foreign ministry Sunday said the Middle East kingdom remains bound by the peace agreement with Israel after Tel Aviv sent complaints to Amman after photographs showed cabinet member walking on the Israeli flag designed on the floor of a complex hosting an event she was attending.
"The Israeli side was informed that the building is a private one and the minister entered it from the main entrance for an official meeting," said ministry spokesperson Majed Qatarneh.
"We have emphasized that we respect the peace treaty with Israel."
Tension rose between the two countries last week after Minister of State for communication Jumana Ghuneimat was pictured last week stepping the flag design when entering a meeting at a trade union complex in Amman.
The flag also features footprints.
Ghuneimat received praised on social media for her action.
Jordanian and Egypt are the two Arab countries which have diplomatic ties with Israel. Despite the 1994 peace treaty, Most Jordanians are opposed to Israel and support Palestinian cause.
Jordanian Premier Omar al-Razzaz also attended the event but reportedly entered the complex through a side door.
Israel reportedly summoned an official in the Jordanian embassy in Tel Aviv for clarification.