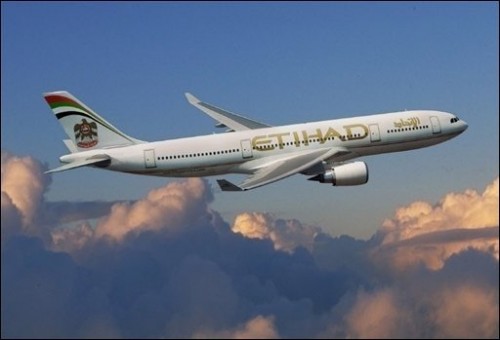 Tim Clark, Head of Emirates has indicated that the Dubai-based airline he runs is keen on partnering with rival Abu Dhabi-based Etihad in areas such as procurement but ruled out a tie-up.
"There are many areas that the airlines could work together on like procurement. But we have to go the first jump first to understand what it is we could do and I'm simply the manager of one of the businesses," he said.
Rumors for a merger of the two companies supported by the Emirati government were circulated early this year due to slump of benefits at the level of both entities.
Clark in March rejected the rumors. He confirmed on Wednesday that a combination of the two is not on the agenda for the time being.
The Dubai-based airline has announced a union with its low coast sister airline Flydubai to codeshare on 29 routes. It is also working on a deal with Australian carrier Qantas.
Etihad's newly appointed CEO Tony Douglas is expected to sustain the company's growth.
Douglas who will take office January next year will "expand and implement a range of strategic initiatives to position Etihad for sustained success", the Abu Dhabi-based company said.