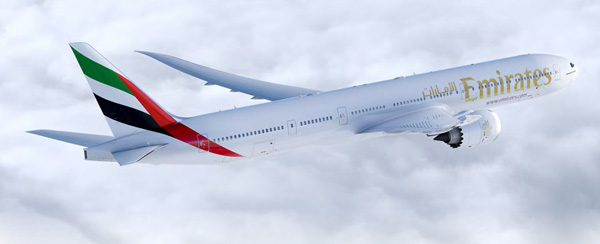 Country's flagship carrier will be the first global airlines to fly Being's new aircraft 777X ready for operation in 2020.
The announcement came from the American aircraft producer official Marty Bentrott who is Vice President of the Seattle-based company.
"Emirates is now actually ahead of its original mid-2020 schedule to receive its first 777X aircraft," he told Gulf News in an interview.
The airline has already placed orders for 150 of the new aircraft. The deal, worth $76 billion, includes 35 Boeing 777-8Xs and 115 Boeing 777-9Xs, plus 50 purchase rights.
The Dubai-based company is ahead of other global competitors namely Lufthansa, Etihad Airways, Qatar Airways, Cathay Pacific, and Singapore Airlines for the outstanding deal.
Officials of the airline have not debunked Bentrott's claims nor have they confirmed thems.
777X could take up to 435 passengers and is being made for long hauls.