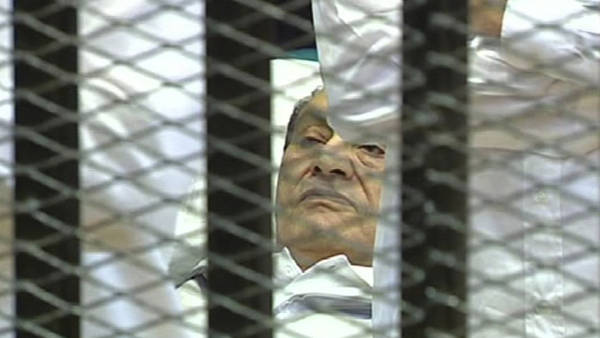 Former Egyptian president Honis Mubarak is still held in Cairo military hospital and awaits approval to go home from current President al-Sisi despite last week court ruling which acquitted the 88-year old man.
Security sources close to the former leader told London-based Qatar media New Arab that Mubarak's release hinges on al-Sisi's personal approval, which has not come yet.
Last week, a Cairo criminal court ordered the full release of former dictator who ruled Egypt for 30 years. The ruling came following a decision early this month by a cassation court, which acquitted him for the killing of protestors during the 2011 revolution that toppled him.
His lawyer, following the criminal court decision last week, suggested that his client could be allowed to return home in Heliopolis within a day or two.
Al-Sisi was Mubarak's defense minister during the overthrow. Still banned from leaving the country, Mubarak and his sons Alaa and Gamal filed a lawsuit against the justice minister and the general prosecution to unfreeze 61 million Egyptian Pounds ($3.36 million) of assets, alleging that the continued freeze on their assets was in "defiance of the law", the New Arab reports.
The lawsuit is set to be addressed on March 23.