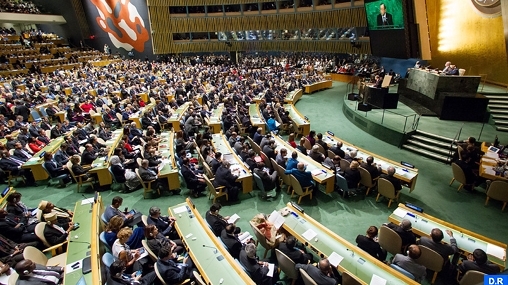 Members of Gulf Cooperation Council (GCC) led by Saudi Arabia Friday in New York rallied behind Morocco and vowed to oppose any attempt seeking to undermine the North African country's territorial integrity, referring to manoeuvers to harm Morocco's sovereignty over its Southern provinces.
The GCC members reiterated the commitment they made last April during the Morocco-GCC summit to thwart any provocation targeting the Kingdom's sovereignty.
"We express our rejection of any attempt to undermine the supreme interests of brotherly Morocco, or its sovereignty," said Saudi diplomat, Manal Hassan Radwan who was speaking on behalf of the GCC before the 4th Commission of the UN General Assembly.
The diplomat said the Gulf countries support the initiatives made to reach a political and consensual settlement of the Sahara issue within the framework of relevant Security Council resolutions and back in this vein the mediation efforts conducted by the UN Secretary General's personal Envoy, Christopher Ross.
The Saudi diplomat relayed the GCC countries' call on all the parties to the conflict to "work seriously to contribute positively to the success of this important political process".
In April the GCC threw its support behind Morocco's autonomy plan for the disputed Sahara territory.
For the GCC, a peaceful and consensual settlement of the prolonged Sahara issue will undoubtedly lead to the stability and the security of the volatile Sahara region.